Join My FREE 2-Hr Drop Servicing Online Training!
Drop Servicing Step-By-Step Tutorial For Beginners
Master The Art Of Creating Online Income From Home
Simply enter your name and your best email below:
By submitting your email you agree to receiving emails with offers and updates. We respect your privacy and you can unsubscribe anytime. View our privacy policy here.
May has started doing dropshipping since 2015. A former real-estate agent, she has struggled with work-life balance due to her heavy work commitments. In 2012, after giving birth to her first boy, she was determined to allocate more time for her family. In 2013,  she quit her full-time job and began exploring making money online.
Despite spending a lot of time researching and spending thousands of dollars to learn from several mentors, she didn't make any significant breakthrough until 2015, after many trial-and-errors, she finally found the "holy grail" – Dropshipping that led to one of her 3 E-commerce stores to achieve $22,000 in sales within the first 3 months, clocking-in over $3000 in profits each month. Her D.R.O.P. strategies continue to save her lots of costs and massively increase her online sales. She formulated all her Dropshipping knowledge into a comprehensive online course that is suitable for any beginners to start with.
In 2019, May had another breakthrough when she was challenged to make $10k in 10 days. Using the same D.R.O.P strategies, she started with Drop Servicing and found it to be a much more lucrative business as it grossed in 5-figures within a month. She decided to pay it forward and published her Drop Servicing success formula into "Drop Servicing Accelerator Programme" Her tried-and-tested strategies can easily be applied by anyone, as evident in all the testimonials by her students.
May is often invited to speak at events to share her success journey stories that inspire many stay-at-home-mums and aspiring online entrepreneurs. She continues to give value actively through her Youtube channel.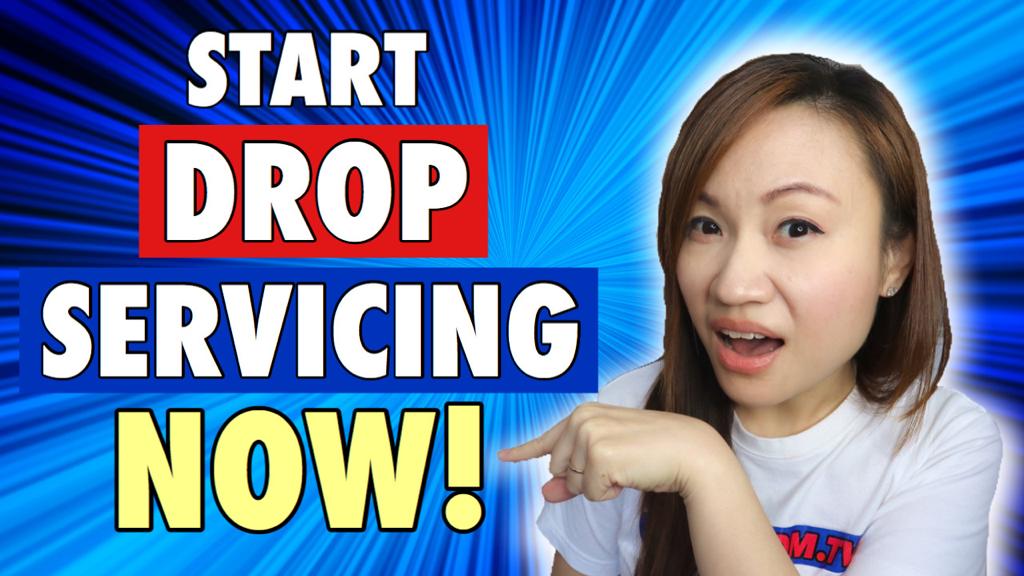 Now is the ideal time to start Drop Servicing business if your income is affected because online services are in demand right now. Many businesses and individuals are going virtual and we see a rise of demand in online services.
Find out how Drop Servicing works and why is it so important that you start this business right now!

Come with me behind the scenes to find out how I completed a Drop Servicing Challenge and made $5600 in just 6 days from $0 literally, and how I discovered Drop Servicing business from scratch with no money to landing a 4-figure contract with little effort and no advertising cost!
Explore how much I made every single day during the Drop Servicing Challenge!

3 most important aspect of the business:-
1) How a Drop Servicing website looks like
2) How much profit you can actually make
3) How many hours you need to work
Similar to the ecommerce dropshipping model, drop servicing is dealing with services. Discover how much exactly you can actually make even if you are just a beginner starting out your first deal!