Join My FREE Step-By-Step TikTok Tutorial
Master The Art Of Creating Multiple Online Income From TikTok
Simply enter your name and your best email below:
By submitting your email you agree to receiving emails with offers and updates. We respect your privacy and you can unsubscribe anytime. View our privacy policy here.
May is an experienced online business coach who has helped countless entrepreneurs succeed in the digital world.
With over 8 years of experience in online business and a deep understanding of digital marketing, May has built a reputation for delivering outstanding results.
In fact, May is well-known for winning the "Make $10,000 in 10 Days Challenge" - a testament to her expertise in online business and digital marketing.
After starting her first online business in 2015 and achieving $22,000 in the first 3 months, May realized the power of digital marketing and developed proven online business systems to help others achieve similar success.
Today, May is not only an accomplished online business coach but also a 6-figures online business owner who runs 2 successful online businesses.
May constantly keep up-to-date with digital marketing trends and for this reason, she started testing out TikTok as a business marketing tool in 2022. She managed to make an additional $50,000 purely from TikTok with very little marketing cost (as low as $100) after implementing her VIRAL system on her TikTok business.
Whether you're looking to start a new online business, optimize an existing one, or scale your operations, May has the expertise and experience to help you achieve your goals. With her proven online business systems and hands-on guidance, May can help you build a successful online business that generates the income and freedom you desire.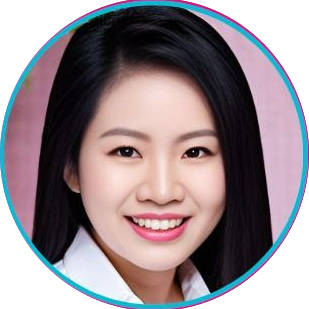 Drop me a message if you have any inquiries regarding TikTok Course  and Personal Coaching matters. I'll try to reply you as soon as possible!